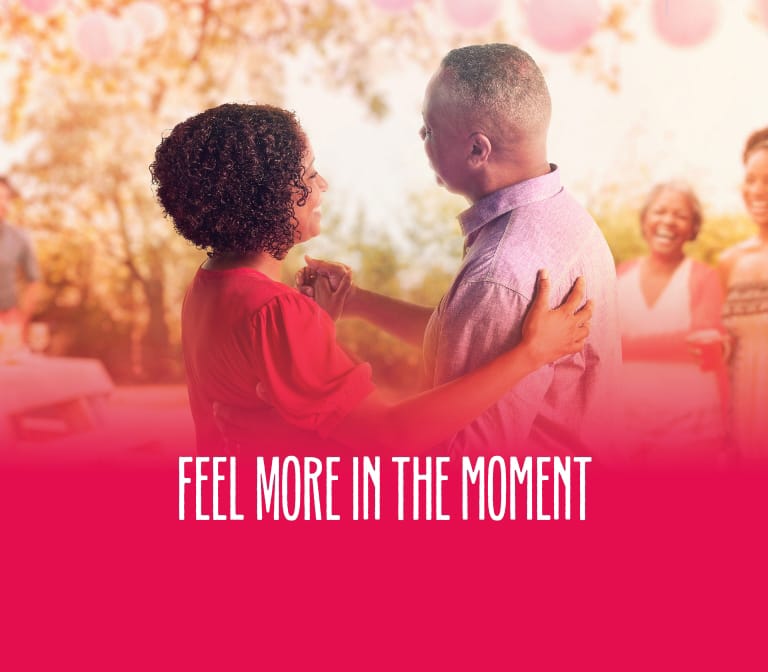 For adult patients with the polyneuropathy caused by hATTR amyloidosis, AMVUTTRA® (vutrisiran) may help you
AMVUTTRA may help your ability to participate in your daily activities
In an 18-month clinical study, AMVUTTRA-treated patients showed significant improvement in nerve function and quality of life at 9 months and continued to improve throughout the study, compared with those who received placebo in a similar study.
aNerve function was assessed using a scale called mNIS+7 that measured strength and sensation in the hands, feet, arms, and legs; reflexes; and blood pressure upon standing. Higher scores indicate more severe disease (total score ranges from 0 to 304).
bQuality of life was evaluated by the Norfolk QoL-DN questionnaire that asked patients about the severity of their polyneuropathy symptoms, how often they experienced them, and what impact they felt they had on their daily lives. Higher scores indicate more severe impact of polyneuropathy symptoms on daily life (total score ranges from -4 to 136).
cAMVUTTRA is given once every 3 months as a subcutaneous injection by a healthcare professional, such as a doctor or nurse.
Learn more about treatment with AMVUTTRA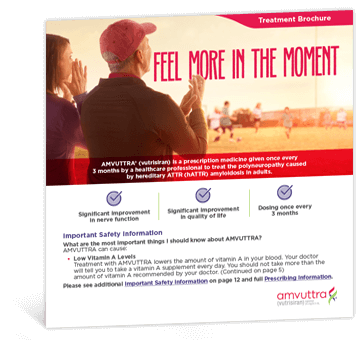 If you're considering treatment, this brochure may help you have a conversation about AMVUTTRA with your doctor.