Patient support through Alnylam Assist™
The Alnylam Assist program offers you support throughout your treatment with AMVUTTRA®. This includes helping you understand your insurance coverage for your treatment and the options for financial support for which you may be eligible. Alnylam Assist can also provide materials that may help start conversations with your doctor and family about your treatment.
An Alnylam Case Manager
Once you and your doctor choose to begin treatment with AMVUTTRA, and a Start Form is submitted, a Case Manager can help you understand your insurance coverage and options for financial support based on eligibilitya, as well as provide you with educational resources. Financial assistance programs may include:
Patient Assistance Program (PAP) may be able to provide you with AMVUTTRA at no cost if you're eligible
Commercial Copay Programb covers certain out-of-pocket costs for eligible patients with commercial insurance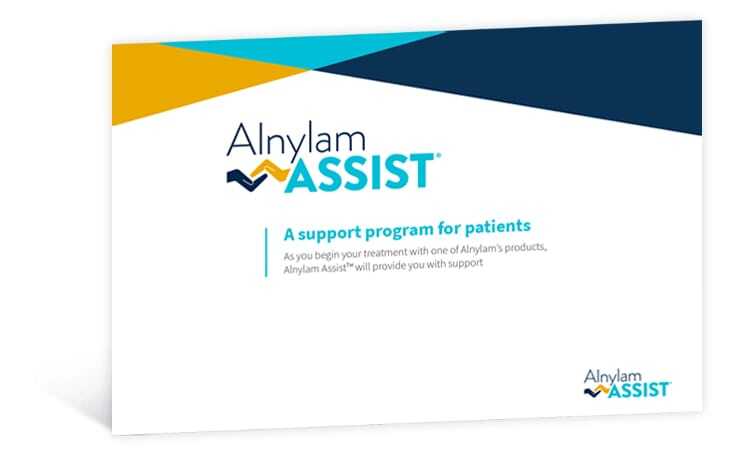 Alnylam Assist brochure
Learn more about the patient support program available through Alnylam Assist.
aPatients must meet specified eligibility criteria to qualify for assistance. Alnylam reserves the right to make eligibility determinations and to modify or discontinue any program at any time.
bPatients with Medicare, Medicaid, or other government-sponsored insurance are not eligible for the Alnylam Assist Commercial Copay Program. Out-of-pocket costs for the administration of AMVUTTRA will not be covered for patients residing where it is prohibited by law or where otherwise restricted.